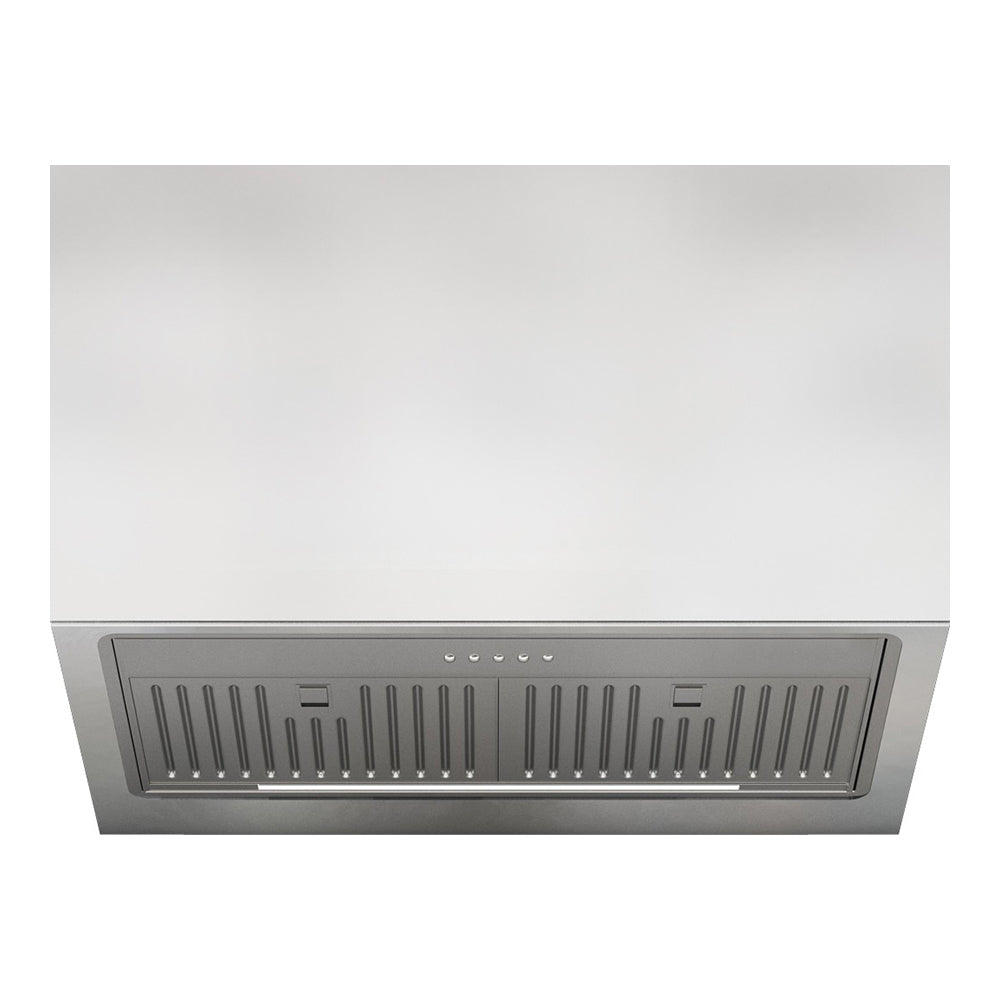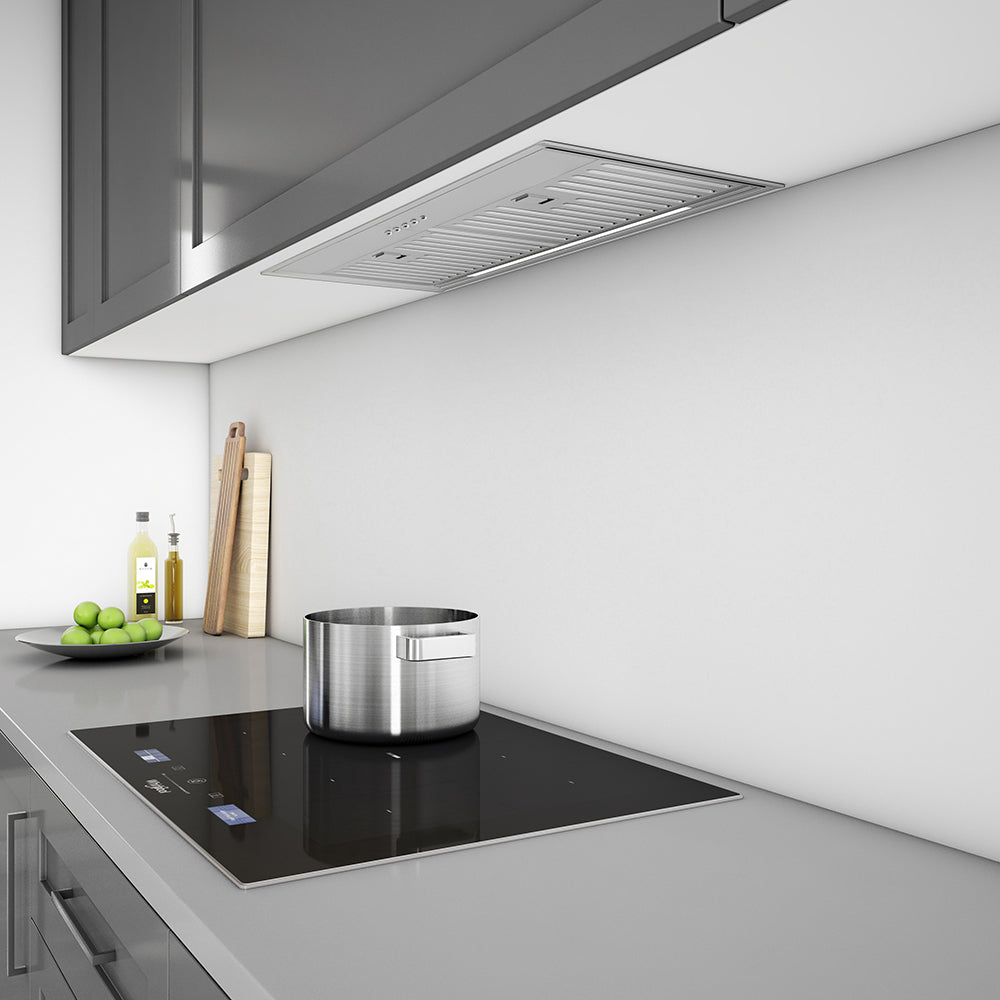 700mm onboard undermount rangehood
Handcrafted from Italy, this Sirius Undermount Rangehood is an exclusive model, that is suitable for gas cooktops up to 750mm wide and provides powerful ventilation with a 800m3/h airflow. It has been carefully crafted from 18/10 grade stainless steel filters, making it highly durable and capable of handling high temperatures as well as grease from cooking. The slim-line installation of this rangehood makes it the perfect fit for any minimalistic kitchen with cabinetry. In addition, to illuminate the kitchen while you cook, there's also a light strip installed. With its strong air extraction performance and modern design, the Sirius Undermount Rangehood is ideal for those looking to have a more luxurious kitchen setup without compromising on functionality or style.
FEATURES & BENEFITS
Single Motor
18/10 Grade Stainless Steel Filters
800M3/H Airflow
10AMP GPO Required
Strip LED
Handcrafted in Italy
Product Specifications
Filter
18/10 grade stainless steel baffle filter
Induction Countdown Control
Warranty
3 years (6 years when Sirius ducting is used)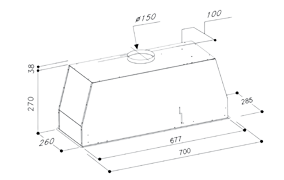 Features & Benefits
Single Motor
The most important element in the performance of your hood is the motor. Sirius has worked in house with expert suppliers to provide the correct power and pressure with excellent flow levels and sound insulation.
18/10 Grade Stainless Steel Filters
Not only is the stainless-steel filter easy to install and maintain, but it also provides superior filtration capabilities. The filter is designed with a special deep pleat design that helps capture grease, smoke, and other cooking odours before they enter the room. The stainless-steel filter is also dishwasher safe for easy cleaning and can be easily removed from the hood when needed.
800M3/H Airflow
With a maximum airflow of 800M3/H, this rangehood quickly and effectively removes smoke, steam, heat, odours, and other airborne particles from the bathroom, butlers' pantries, garages and other indoor areas requiring ventilation.
10AMP GPO Required
This Sirius rangehood makes installation incredibly simple, as all that is required is a 10AMP general power outlet. Therefore, it can easily be installed in any kitchen layout and design.
Strip LED
LED lights emit less heat than traditional lighting, meaning they require less energy to operate. They also have a much longer lifespan, which reduces the need for frequent bulb replacements and the associated costs. This makes them an excellent choice for anyone looking to make their home more environmentally friendly while still getting excellent lighting quality.
Handcrafted in Italy
Sirius Rangehoods is a luxury brand of rangehoods that are hand-crafted in Italy. Established in 1996 in Sassoferrato, Sirius has established itself as a leading manufacturer of top end rangehoods due to its bold, innovative designs and its commitment to using only the finest materials and craftsmanship.