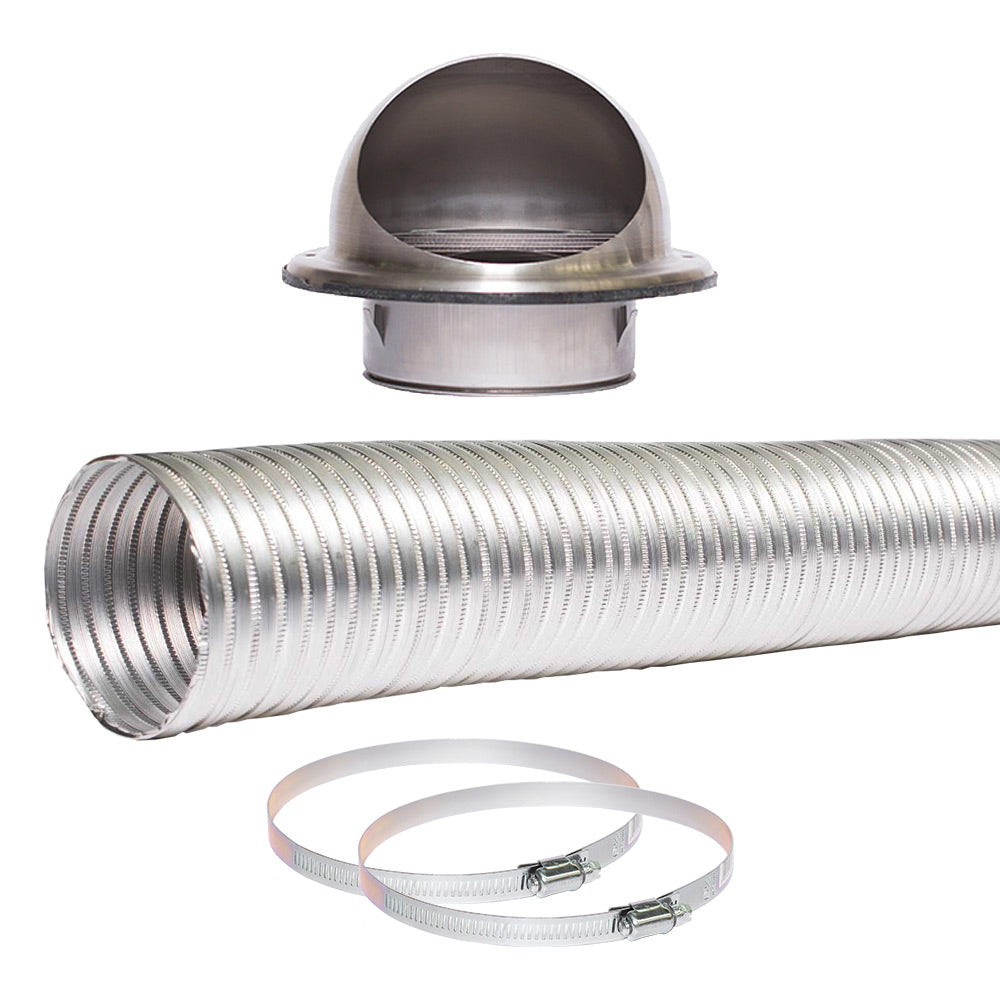 Sirius 200mm Ducting Kit With Domed Vent for Extraction through an External Wall (EASYWALL-200)
Sale price
$239.00
Regular price
$239.00
Purchasing Sirius ducting with your Sirius range hood will give you an additional 3 years of warranty on your Sirius range hood. Just keep a copy of the transaction for reference. This additional 3 year warranty offer is only valid on Sirius range hoods where Sirius ducting is installed.

Premium quality ducting such as this is essential in the effective operation of any range hood to ensure effective airflow and minimise noise. Under no circumstances should you reduce or restrict the size of your ducting if your range hood specifies a larger size. Doing this will severely degrade the airflow of your range hood, create additional noise and often void your warranty. Please enquire with your range hood manufacturer or supplier to confirm your ducting requirements prior to purchasing.
Using Sirius ducting provides you with the best possible outcome:
Lowest Noise Level
Best Quality Air Flow
Optimum Performance of your Range Hood
This Ducting Kit Includes:
3 metres of Semi-Rigid Ducting in either a 200mm diameter (this ducting is thin enough that it can be easily bent to make it nice and easy to install, but thick enough that it will not rattle around when the range hood is in operation. It comes in the kit in a 1 metre length and needs to be stretched out to 3 metres in length prior to installing)
2 x Universal Galvanised Steel Ring Clamps for easily connecting your ducting
1 x Stainless Steel Domed Wall Vent for 200mm Ducting Kit Only


The semi-rigid ducting is fire rated to 250 degrees Celsius and meets all current criteria for relevant Australian and New Zealand standards. It is compressed to around one metre for convenient shipping and storage and can be stretch out to 3 metres for effective installation.
This ducting should only be installed by a qualified, experienced and licensed installer. We accept no responsibility for range hood faults and issues which are caused by incorrect installations or by unqualified installers.